360 ° glowing innovation made of glass fibers
👁 High visibility in 3D:
The LED dog vest from BELLISK has been equipped with luminous fiber optic LED lights so that your dog can easily be seen from far away and from all sides.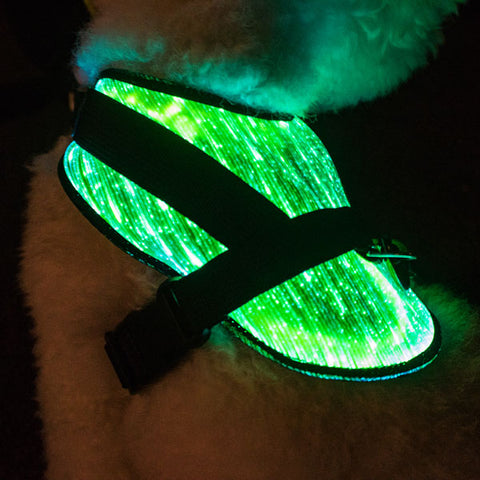 ✅ Comfortable:
Dog vest is adjustable in length on the neck as well as around the stomach and can be adjusted individually, thereby preventing chafing and rubbing on your dog's body.
🔋 Great achievement:
Ein starker Lithium-Ionen-Akku liefert der BELLISK Hundeweste genügend Leistung, um stundenlang betrieben zu werden. Das im Lieferumfang enthaltene USB Ladekabel, kann an einem beliebigen USB-Anschluss angeschlossen und die Hundeweste geladen werden. Spart Geld und schont die Umwelt !
Splashproof 💦
🖐🏾 Easy to handle:
With just a single button you can switch between 4 flashing modes and 7 colors. Long press the button to turn off the light.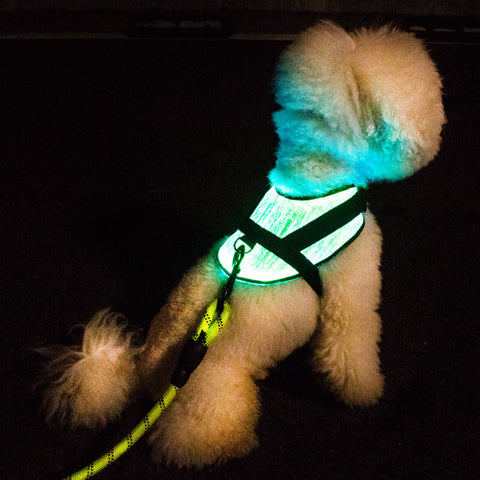 🐶 Suitable for small, medium and medium-sized dogs:
The LED collar is suitable for small dogs, puppies or even cats. You can see in the table whether the BELLISK vest can also be worn by your dog. If you have any concerns, we recommend measuring the dimensions with a tape measure.
Soft like normal fabric
♻️ Environmentally friendly battery USB charging
Available in 2 colors